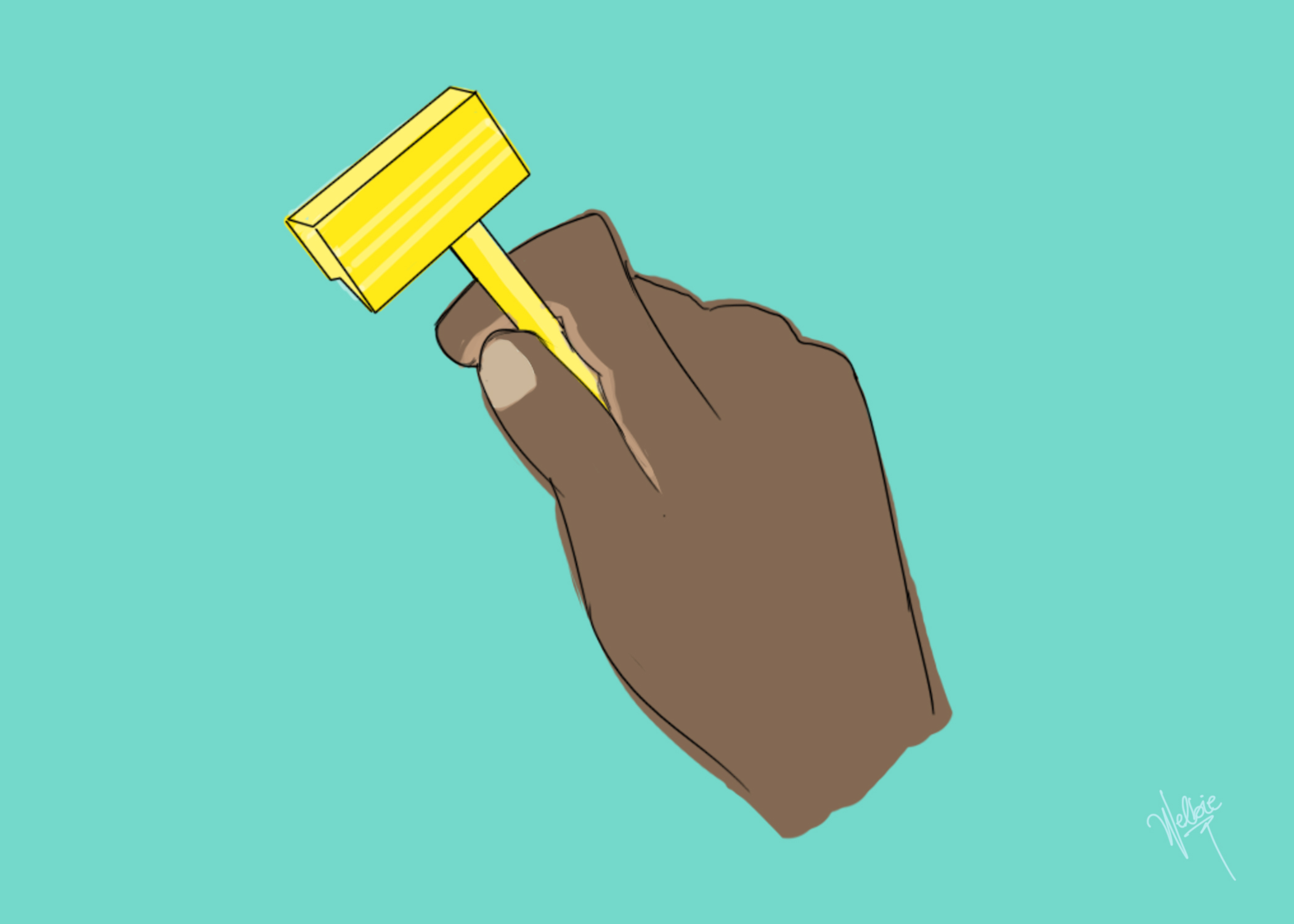 (…based on a true story, or not quite.)
The receding rays of the setting sun gave the room an eerily pleasant appearance, as the shuttered louvers cast shadows of horizontal projections across the entire space of the room.
He sauntered to the Binatone fan and turned the knob-control all the way to level 5, putting it on full blast. Well, you couldn't blame him, he needed the air to clear up all the hair he was going to trim in a bit.
He looked at his new muse sprawled across the bed and smiled at the sexual gratification he was about to achieve.
He wouldn't say he often achieved this because he didn't quite meet a lot of girls who were willing to indulge in his queer-not-so-queer fetish; but alas.
He hopped onto the bed and lay next to her, a dirty grin playing across his lips. He felt her quiver a bit beneath his gaze but he assured her he'd be gentle. He moved in to kiss her and was exhilarated to find her very responsive.
"This would be good" he mused and soon enough, he had his hands exploring her body like galamsey operators in a newly discovered mining area in Akim Oda. 
His hand slid beneath the waistband of her undies only to meet a thick bush – the thickest he had come across so far. He felt her tense a bit waiting for his reaction. He cringed-not, and to show his satisfaction he sensually ravaged her lips as if they were made of his favorite type of fried plantain. He hadn't seen it yet but his lurid imaginations had him moaning in anticipation and his erection throbbed in agreement.
He got off the bed, opened his top drawer and brought a fresh unopened pack of shaving sticks. Randomly, he picked a stick and hopped back onto the bed.
"Slide the panty off erh," he goaded her, "you can trust me baby." 
He tapped the Gillette stick against the wooden board continuously, as if expressing his excitement in Morse Code… he always gets a kick from that kɛkɛkɛkɛkɛ sound whenever he raps the plastic stick against a wooden surface.
He blew two large bursts of air into the small space between the blades of the stick to complete his signature move.
He then looked at her with glowing wonder in his eyes and asked her..
"Ohemaa wopɛ style bɛn?" 
*
*
*
Glossary-not-glossary 
"Ohemaa wopɛ style bɛn?"  – What type of shave do you want, my queen?